---

---

HUMANURE: Our best-selling title! Over 60,000 sold in the U.S alone. Third edition published September 2005, 255 pages, 19 photos, 42 tables and charts, 55 drawings, indexed. ISBN 978-0-9644258-3-5. Translations available in whole or in part in 15 languages. An Amazon.com #1 Ecology book!
---
---
Download the EBook for only $10 (Paypal and credit cards accepted)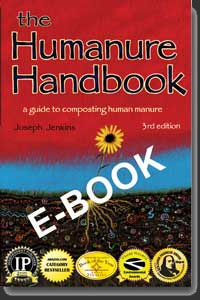 Reader Feedback | Reviews | Buy a paper copy | Message Board
---
Download Compost Sanitation Papers:
---
TREEHOUSE MASTERS

Our Loveable Loo seems to be loved by the Treehouse Masters! When you gotta go, you gotta go, even in a tree house! Check it out on the Animal Planet, Treehouse Masters, Season Two, Episodes 5 and 6, January and February, 2014.

---
WATCH HUMANURE VIDEOS ON YOUTUBE
Self-Sufficient Gardener Interview with Joseph Jenkins
---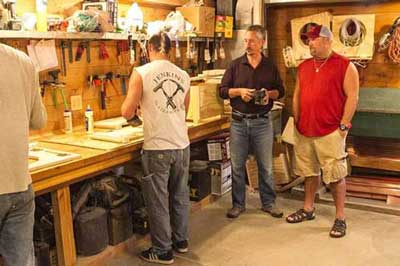 Larry the Cable Guy watches Loveable Loos being made on the History Channel's "Only In America," May, 2013
---
---

---
WATCH HUMANURE VIDEOS ON YOUTUBE
Easy Ten Minute Compost Bin from Pallets:
Finnish l French l Mongolian l Korean l Hebrew l Spanish l Norwegian l Slovenian l German l Cambodian | Italian | Portuguese | Vietnamese | Hungarian | Chinese | Dutch | Indian | Russian

Joseph Jenkins Inc.
143 Forest Lane, Grove City, PA 16127 USA
Ph: 814-786-9085; Fax: 814-786-8209